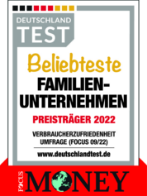 WE CREATE
SOLUTIONS
  FOR THE WORLD
OF TOMORROW.
We at KRONE pride ourselves on our innovative strength, flexibility and customer orientation. We are constantly on the lookout for inspiring ideas to master the challenges of tomorrow.
  COUNT ON KRONE,
ESPECIALLY
  WHEN THE GOING
GETS TOUGH.
In difficult times, it becomes clearer than ever before that economically sound family businesses are more successful because they are able to respond faster and are in much closer contact with their customers. That applies to us, too.
KRONE ACTS
  RESPONSIBLY.
We take responsibility – for the work we do,
for the KRONE Group, for the environment in which we operate. Our customers, society and everyone in the KRONE community can rely on this level of dedication at all times.
KRONE WORKS
  EFFICIENTLY
By our actions, we aim to create a demonstrable and sustainable benefit – for our company and for society in general. We take great care to use resources responsibly in order to protect future generations. Being efficient means that you have extra room for manoeuvre elsewhere.